So on December 12th, there was a group of us who got together and photographed people with low or no incomes, so they could send pictures to loved ones. But it wasn't just a few of us… it was people all over the country! It was a nation wide event called Help Portrait. I got involved with the APA group and we shot over 100 subjects! Click here for the post on APA's blog!
This picture is of Stephanie Richardson shooting and if you look carefully you can see me holding a reflector!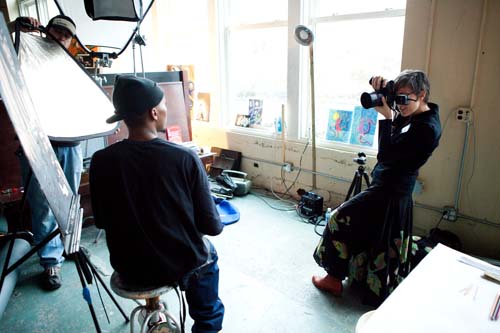 Here's a picture of Michelle Graham shooting, and if you look carefully you can see me standing in the background not really doing anything!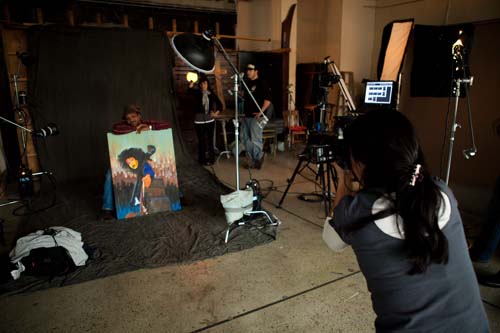 Here's a nice video that Jason Forbart shot, click here to watch it.
It was really cool to be able to offer something like this to people who rarely if ever get a nice picture made of themselves and we had so much fun doing it!